Erica Estrada-Liou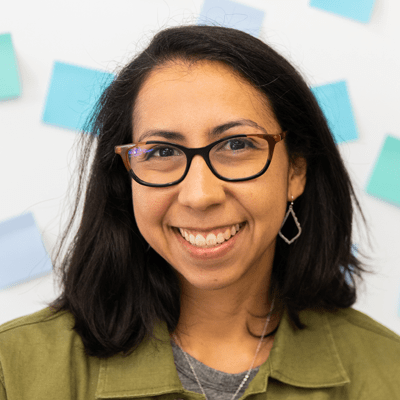 Erica Estrada-Liou
Interim Executive Director
Erica collaborates with staff, faculty and administrators throughout campus to apply design methods to complex challenges in their work and experiment with creative new approaches. She also designs and teaches learning experiences of various forms (courses, workshops, self-paced modules) focused on building the creative capacity of students, faculty and staff. 
Here's an example of some of the things people have come to her with:
I've been asked to lead a task force, and I'd like to get your help guiding people to come up with creative, new ideas for how to solve [redacted for privacy concerns].

Can you come and give a crash course on human-centered design before my students begin their team projects?

I'd like to engage my team in some creative visioning work as we plan for the next year. Please help!

I'm leading the final session of a 2-day summit for colleagues from different universities. Can you help me design a way for them to reflect and share their takeaways in a less traditional way?

I've got some really heavy furniture in my classroom that is *tough* to move. I hear you have a creative way around that?
Erica's response to most things… "YES, AND!"....followed by "OOOO, WHAT IF….?!" (Yes, she put wheels on a lot of AIE's furniture and now she won't shut up about it. 🙄)
Besides design work, her other loves in life are making stuff (including big messes!) with her two kids, trying to convince her husband that there *is* room for creativity at the Department of Defense, roadbiking (or imagining she's on her roadbike when these days she's really just riding a stationary bike in her basement) and all forms of exercise and movement, really.
Contact
1130 Edward St. John, University of Maryland, College Park, MD 20742