Mira Azarm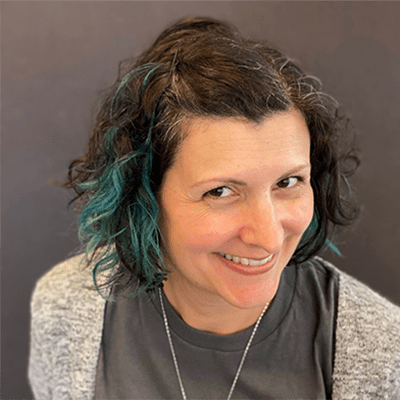 Mira Azarm
Innovation Instigator & Learning Experience Catalyst
Mira is paid to provoke faculty, students and staff into becoming creative problem-solvers. She loves teaching folxs at UMD how to build at low resolution, collaborate radically, let go of being experts and lean on others, and most of all, talk to each other in meaningful ways. In addition to teaching, she designs artifacts to communicate concepts and tools; partners with groups across campus to design new classes, curriculum, and workshops; and prototypes new ways to weave innovation into the cultural thread of the institutions she works in.
Before joining AIE, she was a president of AIGA DC and a President's Council Chair for AIGA, earned a M.A. in Social Design from the Maryland Institute College of Art, and served as a Robert W. Deutsch Foundation Social Design Fellow. She taught emerging business leaders in the combined MA/MBA in Design Leadership program at the Maryland Institute College of Art (MICA) for several years, and traveled the world as a Design Coach for the World Bank in an initiative aimed at creating climate innovation centers for local, "green" entrepreneurs using human-centered design methods.
In her non-work hours, Mira knits, sews, plays Zelda, raises butterflies in her garden, drinks bubble tea, and hangs out with her partner and two unhinged rescue dogs, Penny and Wally.
Contact
1130 Edward St. John, University of Maryland, College Park, MD 20742